On March 28th, 845, the infamous Viking leader Ragnar Lothbrok launched a successful siege on Paris, marking another bloody chapter in his legendary career as a chieftain. The History Channel series Vikings has brought Ragnar's story to a wider audience, but separating fact from fiction can be a challenge for historians. According to some accounts, Ragnar married three different women and had numerous sons, including the famous Viking raider Ivor the Boneless, who was believed to be paralyzed below his waist.
During the ninth century, Ragnar and his Viking horde wreaked havoc across Anglo-Saxon England and Frankia, with their unique ships designed to navigate shallow European rivers. These ships often gave the Vikings the element of surprise, allowing them to appear suddenly and raid towns and cities. Although the Frankish Empire initially repulsed Viking attacks with a vast network of defensive works, these eventually failed as the Vikings became more systematic in their raiding.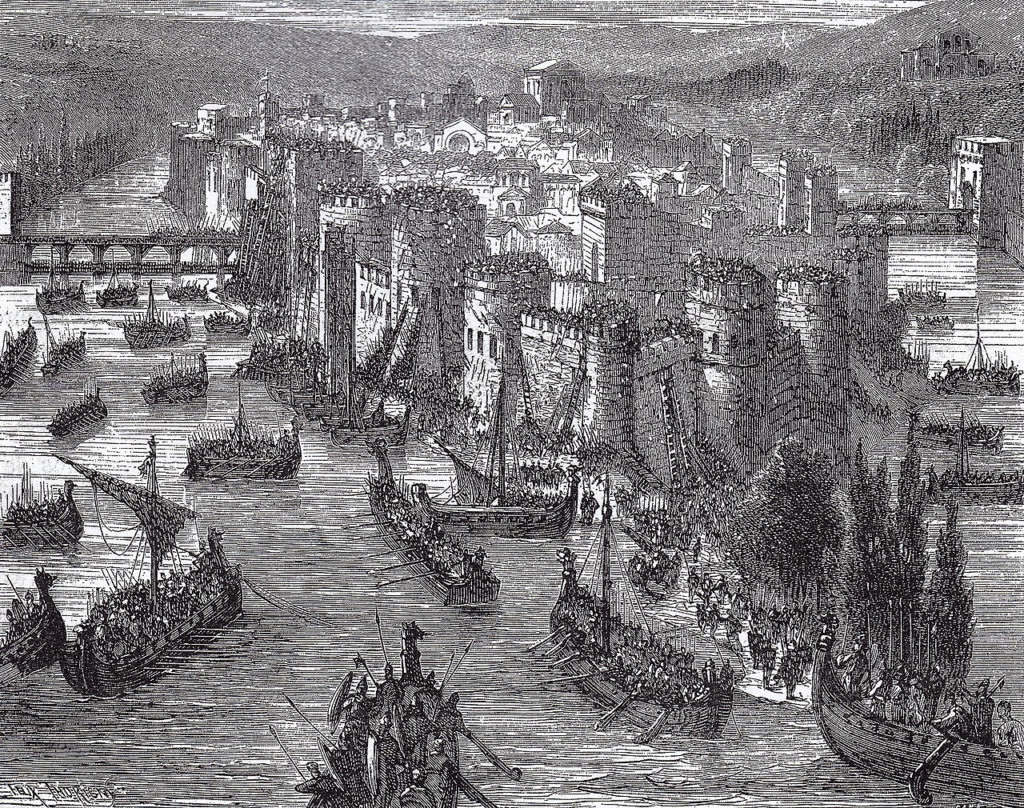 In 845, Ragnar and his 5,000-strong Viking army arrived on 120 ships down the Seine River and swiftly overran the city of Paris on Easter Sunday. The defenders were caught completely off guard, and the Vikings were able to plunder the city for several days before King Charles the Bald of Frankia paid a ransom of 7,000 pounds of silver and gold for their departure. Despite the payment, the Vikings continued to raid on their return journey, attacking sites like the Abbey of Saint Bertin. Charles faced criticism for capitulating so quickly to foreign invaders and paying such a large ransom.


Sources:
"Ragnar Lothbrok." Encyclopædia Britannica. Encyclopædia Britannica, Inc., n.d. Web. 27 Mar. 2023.
"Raid on Paris (845)." Encyclopædia Britannica. Encyclopædia Britannica, Inc., n.d. Web. 27 Mar. 2023.
"Ragnar Lodbrok." New World Encyclopedia, n.d. Web. 27 Mar. 2023.